Flowers are one of nature's greatest gifts and can be such an extraordinary way to convey and express many different emotions. Whether you choose bright pops of colour or whimsical shades of white, the flowers for your wedding day should represent love, life and celebration. They should be an extension of your wedding decor and styling. Your floral combination should compliment your wedding gown, the overall theme of the day and most importantly, you!
But how do you choose the perfect floral design? There are many things that need to be taken into consideration when choosing the flowers for your big day. A lot of decisions have to be made prior to designing your floral concept. Your bouquet is one of your accessories and it has to have the perfect balance of being a statement while complimenting and not overpowering your wedding gown. The colour, texture and detail of your floral accessory needs to coheres with the style of both the bride's and bridesmaids' dresses. To ensure that you achieve this balance, talk to your florist about your chosen selection.
Just like everything else in your wedding, you should know how much money you and your partner want to spend. Choosing flowers that are in season is an easy way of saving money. This ensures that you can get the best price on all of your floral needs. No matter what time of year your wedding is, find out how you can take advantage of the flowers that are in season for your wedding day.
Floral arrangements, either flamboyant or shear simplicity can add to and compliment your styling and decor at both the ceremony and the reception. Whether it's a romantic petal aisle way, a statement floral arch or large vases of flowers framing your ceremony location, flowers are a great way of adding more nature to an outdoor wedding here on the Sunshine Coast. Floral centrepieces at your reception are a fantastic chance to really show your personality. Whether it's the structured or just picked look that takes your floral fancy, with flowers there is something for everyone.
And even though your bouquet may not last forever, the image created will reflect the enduring love that you and your partner share.
Below bouquets all by Magnolia Grove Flowers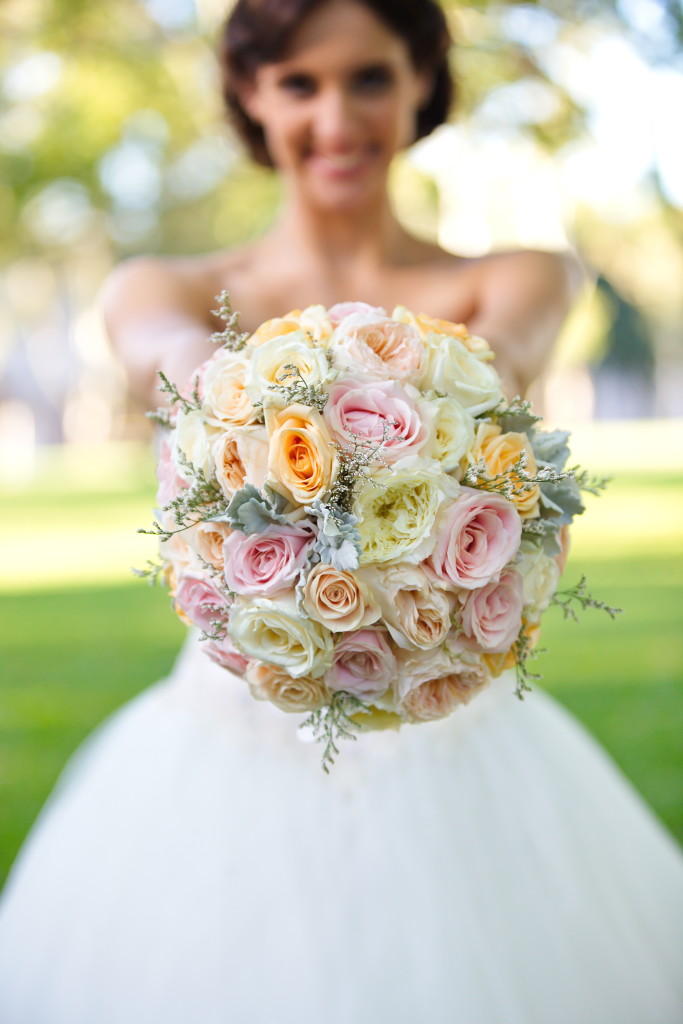 Image by Bee Bella Photography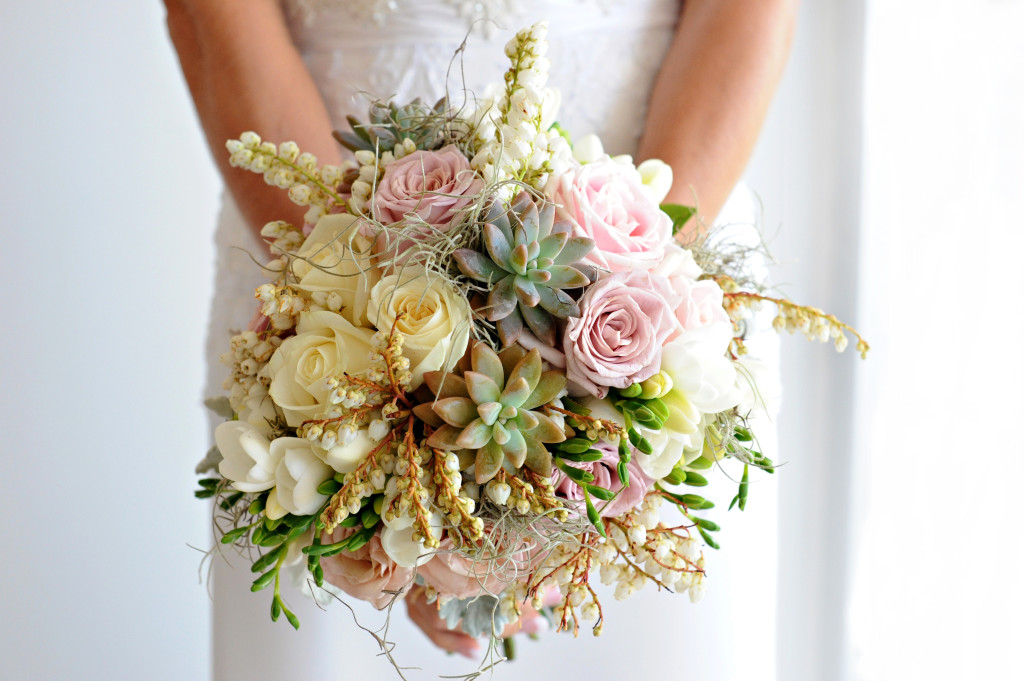 Image by Woodland Photography