Getting creative with your wedding styling is half the fun but my advice is don't get too carried
away. Pick a couple of pieces you can do yourself and then get an expert to help you. You will
need someone on the day with an eye for detail to make sure your vintage vision comes to life
and doesn't look like a garage sale.
Vintage styling is all about the details, i have listed below some beautiful ways to add that
special vintage touch to your wedding day.
Vintage travel globe – if you met your partner while traveling this is a great idea. Add a
vintage travel globe, some old maps and an old model aeroplane. It would be a great talking
point on your gift table.
Time for Tea – raid your grandmothers and your aunties cupboards and see how many vintage
tea cups and saucers you can find. It would be a lovely idea to serve guests their tea at the
end of the night in these beautiful family heirlooms.
If tea is not your thing… why not a retro drinks station. Set up a table with old silver trays
with crystal glasses and a vintage champagne ice bucket. You can have this after the
ceremony with drinks on the lawn for guests while you are having family photos.
Colour choice is really important when you are trying to create a vintage style. Make sure you
select pastels with a vintage feel – nothing worse than a bright baby pink. Your colour choice
should have a little more dusky feel to them.
Old books are a great simple way to create the look you are after. You can find them at second
hand book stores and charity shops. Make sure you get books that are old looking and the
colour of the hard cover is important too. Add books to your centre pieces, on your gift table,
cocktail tables with little bunches of flowers and finish them with a beautiful ribbon.
Beautiful keepsake – why not give all the ladies vintage hankies at the ceremony for those
"tears of joy". Its a lovely moment of your day.With all things stylish, less is more! Keep a clear vision in mind of what you are trying to
achieve and just make sure you don't just add things for the sake of adding them.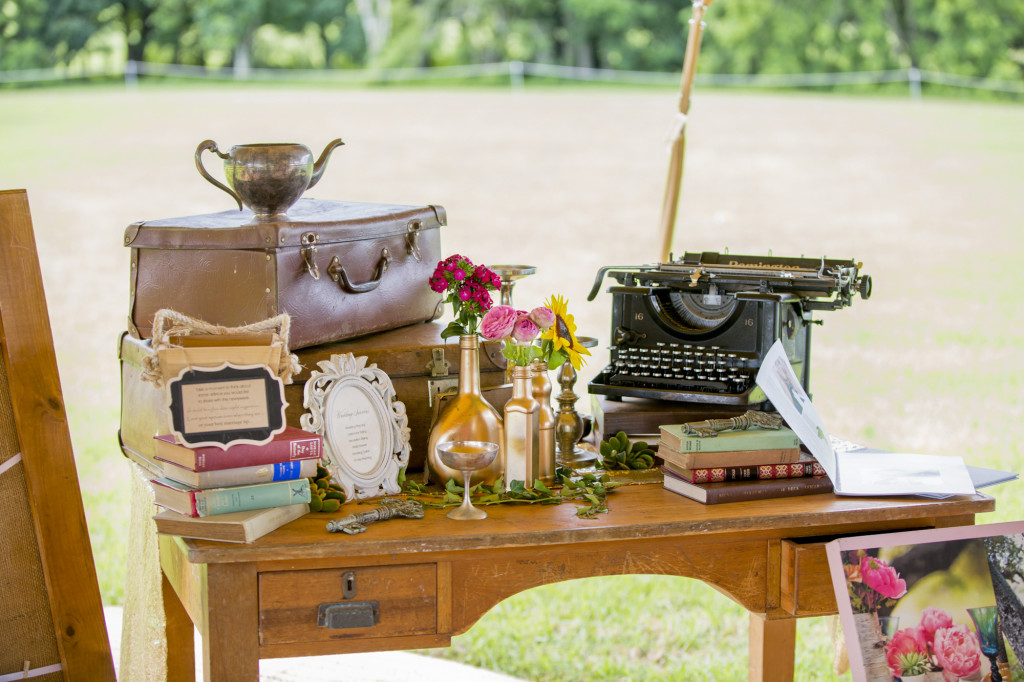 Image by Marion Jonkers Photography