A beautiful Coolum Beach wedding full of love. sunshine and a very happy bride & groom.
Palmer Coolum Resort was the picturesque backdrop to this enchanting wedding.  The ceremony set amongst the trees overlooking the water lily pond with that amazing sun streaming through.  Georgia & John loved all the finer details and their wedding photos are a testiment to all the special touches they included on their wedding day.
Check out all the amazing photos www.planmyweddingsunshinecoast.com.au in the June 2013 magazine.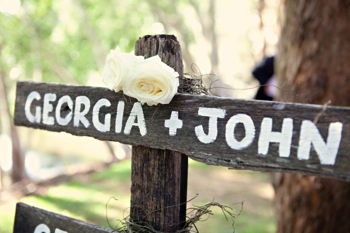 Image by Chesterton Smith Photography